We are working in states where we can make the largest impact for public lands.
We advocate for legislators who will protect public lands for all to enjoy and support policies to give all communities a say on decisions that affect their health and livelihood.
Arizona
We are working in Arizona to protect the greater Grand Canyon from the mining industry and ensure that this and other public lands are protected for future generations to enjoy. Home to numerous Native American cultural and historic sites, Arizona encompasses immense desert landscapes, sandstone canyonlands, saguaro forests and even snowy mountains—all combining to create an incredibly rich nature experience.
Grand Canyon Watershed. The Grand Canyon watershed is a world-renowned landscape that provides water to millions of people and contains rugged cliffs, pine forests, deep canyons and grasslands that provide habitat to wildlife. However, this area is at risk of new uranium mining claims, despite a 20-year moratorium signed in 2012. These mines would present dangers to the land, wildlife and people. Water quantity and quality within the Grand Canyon watershed would be at especially acute risk from pollution and damage.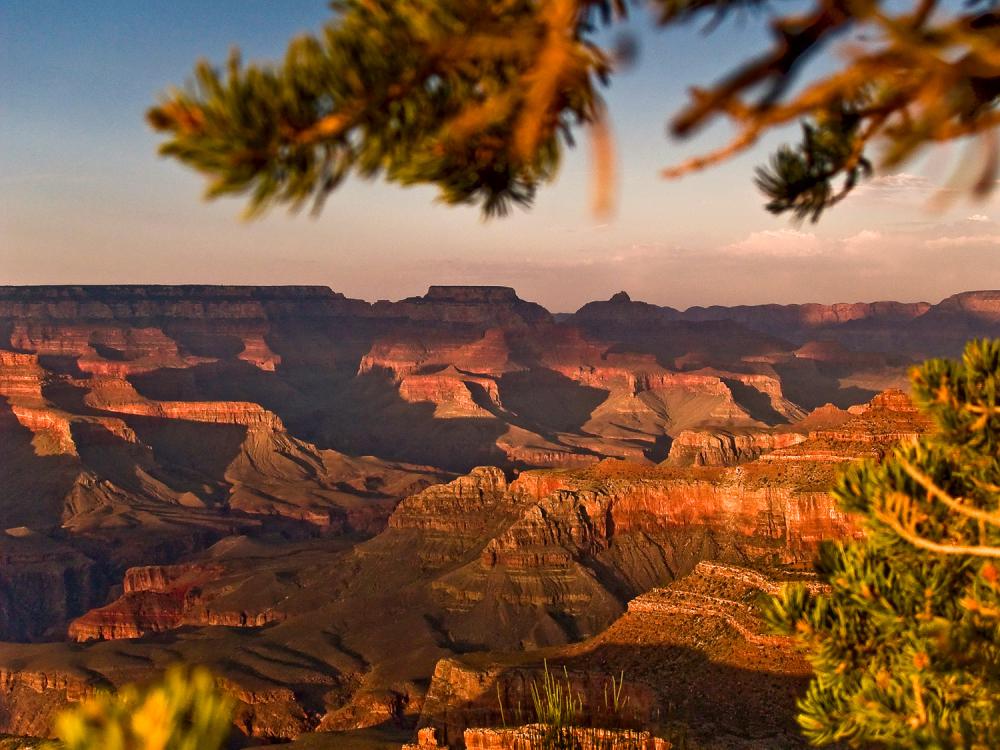 Colorado
We are working in Colorado to protect the state's most precious public lands, which are the lifeblood of the state's outdoor economy and a valuable resource to help confront climate change. Snow-capped mountain peaks, alpine forests, wildflower valleys and rushing rivers draw millions of people to Colorado each year to enjoy powdery slopes, rugged trails, whitewater rapids and Blue Ribbon trout streams.
The Colorado Outdoor Recreation and Economy Act. The CORE Act is a homegrown salute to the cherished lands and waters that fuel Colorado's economy. The proposal would safeguard 40,000 acres of the best outdoor playgrounds in central and southwest Colorado, including giving new protections to three beloved fourteeners. These areas are popular for heli-skiing and mountain biking; critical habitat and migration corridors for wildlife like bighorn sheep and black bears; and cultural resources like the historic Camp Hale.
North Fork Valley. The spectacular North Fork Valley of western Colorado is thriving with recreation, tourism, and local food and wine production. But, the Bureau of Land Management's recent plans to go against communities and allow the gas drilling industry to dominate the area threatens spills, pollution and contamination that could deal a harsh blow to a region dependent on clean water. Surface contamination and spills could spread rapidly through the irrigation systems that water the valley - home to Colorado's highest concentration of organic farms, agritourism haven, and major headwaters to the Colorado River.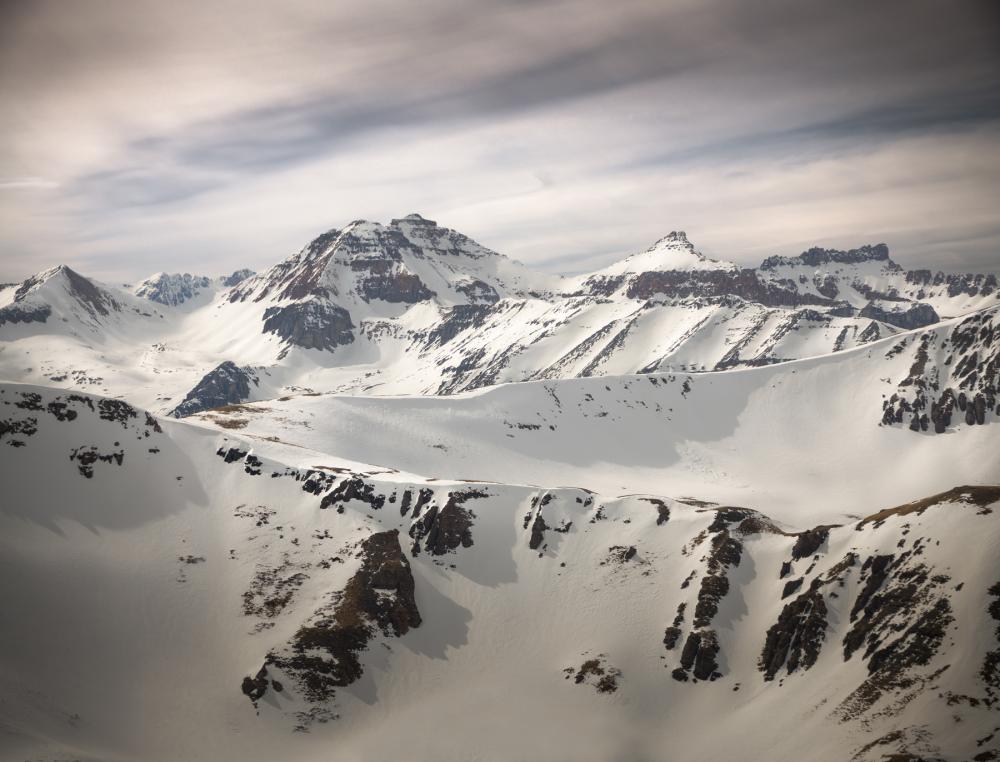 Montana
We are working in Montana to keep wildlands healthy and whole for the people who call them home. From the glacier-carved splendor of the Crown of the Continent to the trout-filled waters of the free-flowing Yellowstone River, Montanans have a special connection to their state's land, water and world-class wildlife.
Blackfoot Clearwater Stewardship Project. The Crown of the Continent features many cherished outdoor recreation spots, but growing communities have increased pressure on them and nearby wildlands. The Blackfoot Clearwater Stewardship Project would expand the Bob Marshall Wilderness Complex while protecting and improving access for snowmobiling, mountain biking and other outdoor recreation. It is a true locally grown proposal supported by local businesses, sportsmen and conservationists; while also protecting habitat for wildlife like grizzly bear, elk, mule deer and key populations of trout.
Badger-Two Medicine. In a recent legal victory, the court overturned a decision to reinstate a decades-old oil and gas lease in a special area of the Helena-Lewis and Clark National Forest called Badger-Two Medicine. While we must continue to remain vigilant to ensure that the lease remains cancelled, the stage is now set to seek permanent protection for this stretch of Montana's Rocky Mountain Front considered sacred by the Blackfeet Nation. The Badger-Two Medicine also provides needed wildlife migration paths for bears, wolverines and other mammals that use lands in both Glacier National Park and the Bob Marshall Wilderness Complex. It is the headwaters of two major waterways that feed the Blackfeet Reservation and the entire northern plains of Montana.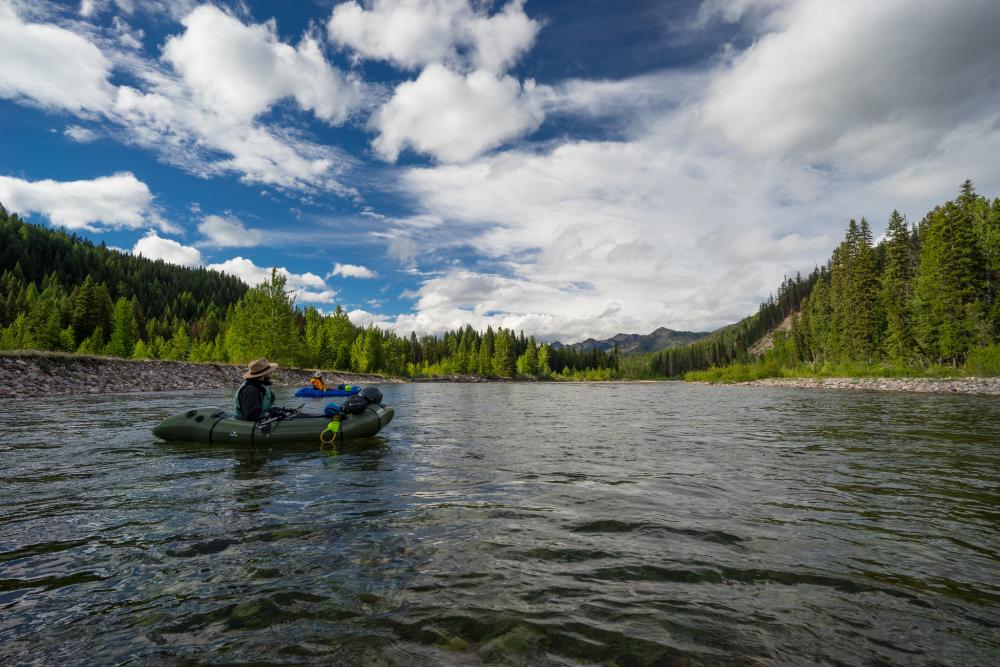 New Mexico
We are working in New Mexico to protect public lands and waters that support healthy families and communities and serve as a significant economic driver for the state. With some of the West's most unique wild places and rich remnants of culture's past, New Mexico offers endlessly intriguing experiences. From the needle-like spires of the Organ Mountains to the largest remaining grasslands of the Chihuahuan Desert to the Ancient Puebloan ruins of Chaco Canyon, so much is worth protecting.
Chaco Canyon. Home to some of America's most abundant and intact Native American ruins and artifacts, Chaco Canyon's rich cultural history is being encroached on by oil and gas drilling. Leasing also threatens nearby communities whose homes, schools and community centers would be affected by air and water pollution. Those drilling projects, with their noise, light and air pollution, also threaten some of the best stargazing spots in America.
Gila National Forest. New Mexico's Gila National Forest is a treasure in the Southwest, filled with an uncommon diversity of plants and animals and host to many outdoor recreation activities, including hiking and horseback riding. To keep the Gila healthy and intact for future generations, we are working to permanently protect more of its forest lands and other special places and make sure they are managed responsibly.
Protecting more wilderness. Though New Mexico boasts some of the nation's most majestic wildlands, it has less protected wilderness than any other western state. We are working to pass legislation that designations more wilderness lands in the Organ Mountains-Desert Peaks National Monument, encompassing volcanic cinder cones and archaeological sites thought to trace some of the earliest known examples of agriculture; the Rio Grande del Norte, containing wildflower-covered plains and habitat for bighorn sheep and pronghorn antelope; and the Pecos area in Carson and Santa Fe national forests, part of a watershed essential to both Rio Grande cutthroat trout and nearby communities.