We work in key states to advocate for legislators who will protect our public lands, make them part of the climate solution and ensure that all people equitably benefit from wild nature
Arizona
In Arizona, we are working to protect the Grand Canyon watershed from unnecessary uranium mining that threatens surrounding communities' water supply and the health of valuable ecosystems that help fight climate change.
As one of America's most iconic national parks, the Grand Canyon draws more than 6 million visitors annually and generates more than $900 million for the local economy. But since long before the park's creation, the Grand Canyon region has served as a place of deep cultural importance to several Native American tribes, who have called the area home for the past several centuries.
In 2012, the Interior Department enacted a 20-year ban on new uranium mining in the region, stopping new mining operations across 1 million acres adjacent to the park. But despite widespread public support to protect the Grand Canyon, some politicians have called for lifting the ban – a proposal that would benefit only a few special interests and could cause irreparable harm across the region.
Uranium mining on public lands surrounding the park would pollute aquifers that feed springs and streams in the Grand Canyon. Local residents, including the Havasupai Tribe, who have lived in the Grand Canyon for the past 800 years, depend on these streams and tributaries of the watershed for their sole water supply. Mining operations would also poison wildlife and break up habitat and migration corridors that are valuable tools to fight climate change.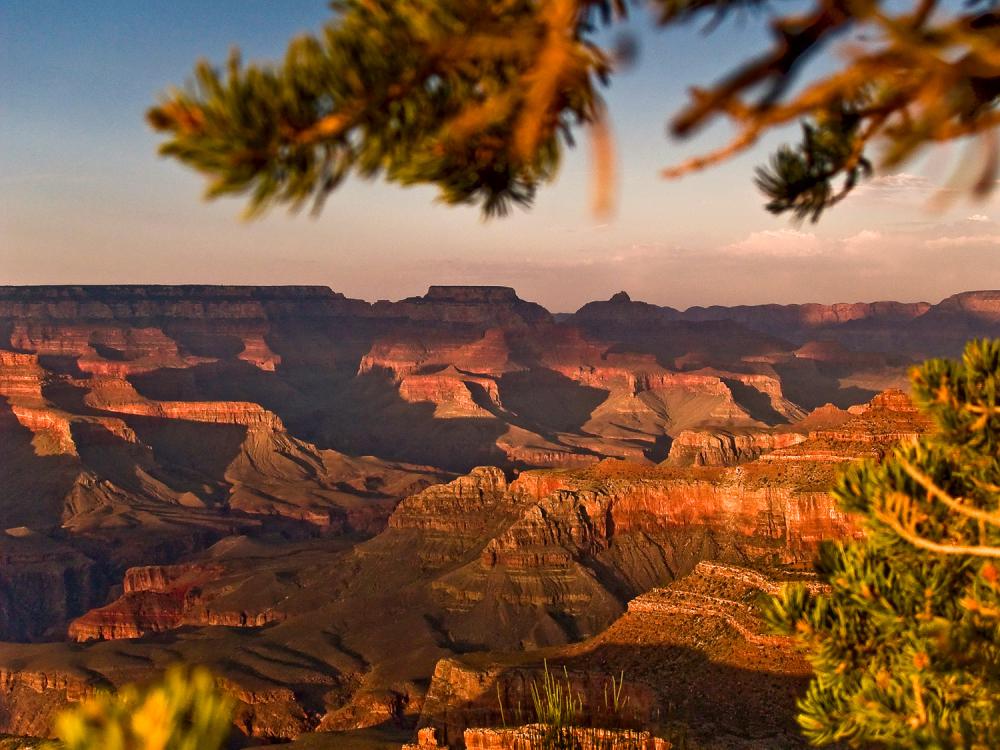 Colorado
In Colorado, we are working to protect the state's valuable public lands and waters from unnecessary oil and gas development, while pushing ahead to expand protections for wilderness areas and habitats that serve as natural solutions to climate change.
Snow-capped mountain peaks, alpine forests, wildflower valleys and rushing rivers are the lifeblood of the state's outdoor economy, drawing millions of people to Colorado each year to enjoy recreation activities. But along with the health benefits of exploring Colorado's open spaces, these large connected landscapes are also critical to maintaining wildlife habitat and migration corridors.
We are working to advance proposals like the Colorado Outdoor Recreation and Economy Act that protects approximately 400,000 acres of public land in Colorado, establishing new wilderness areas and safeguarding existing outdoor recreation opportunities. Of the land protected, about 73,000 acres would be new wilderness areas and nearly 80,000 acres would be designated recreation and conservation management areas.
We are also working to support oil and gas leasing reforms that will protect communities in Colorado from unnecessary and hazardous development.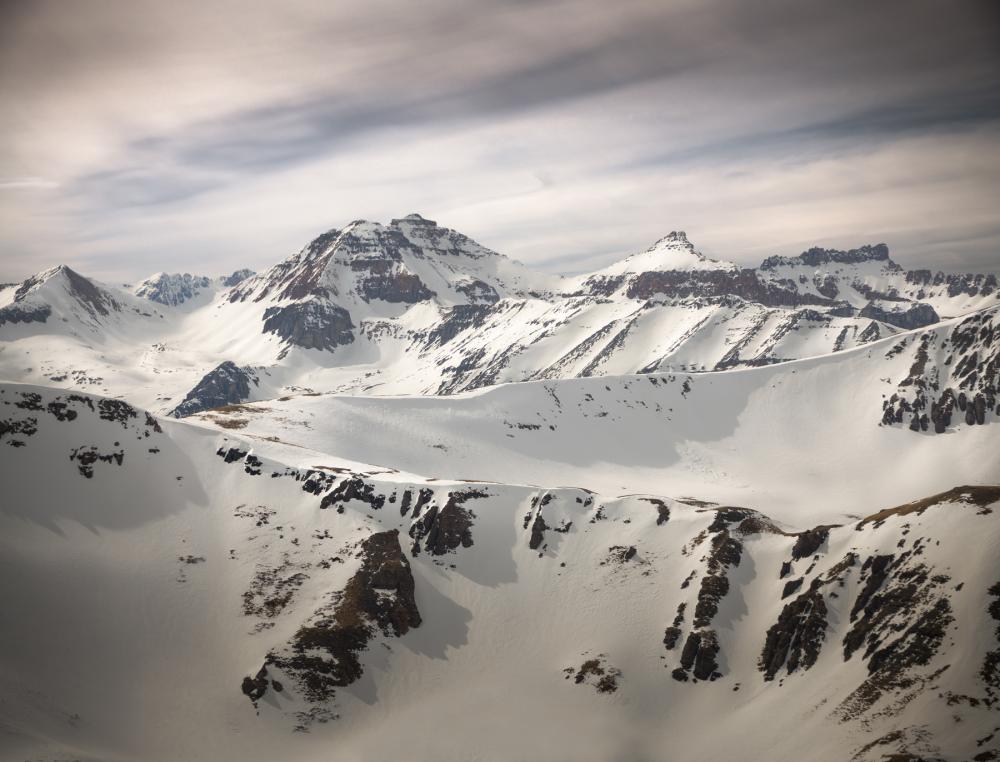 Maine
Maine is the most forested state in the country and home to the largest intact forest east of the Mississippi River. We are working to conserve these forests and wildlands from haphazard development, an effort that requires protection of private, state and federal public lands. This landscape-scale approach to conservation serves as a natural solution to climate change as well as maintaining wildlife habitat and migration corridors. These wild places also help support the state's outdoor traditions and  its $8.2 billion outdoor recreation economy.
We are working to advance a conservation management plan proposal on one of the country's newest National Park Service gems, Katahdin Woods and Waters National Monument, which established new wilderness and new safeguards for outdoor recreation opportunities. In addition, we are working in western Maine, from the White Mountain National Forest on the Maine/New Hampshire border up to Baxter State Park, Maine's 200,000-acre wilderness park, to protect private and state lands buffering the Appalachian Trail.
About 90 percent of Maine is privately owned, making conservation funding dollars—private, state, federal—the lifeblood of conservation. The Land for Maine's Future Program (LMF) is the state of Maine's primary funding source for conserving land for its natural and recreational value, and The Wilderness Society Action Fund is working with partners to get this program funded after years of political neglect. 
Maine's climate is changing and the robust LMF funding will help to conserve ecologically significant lands that in turn will result in increased carbon storage and enhanced climate adaptation resilience.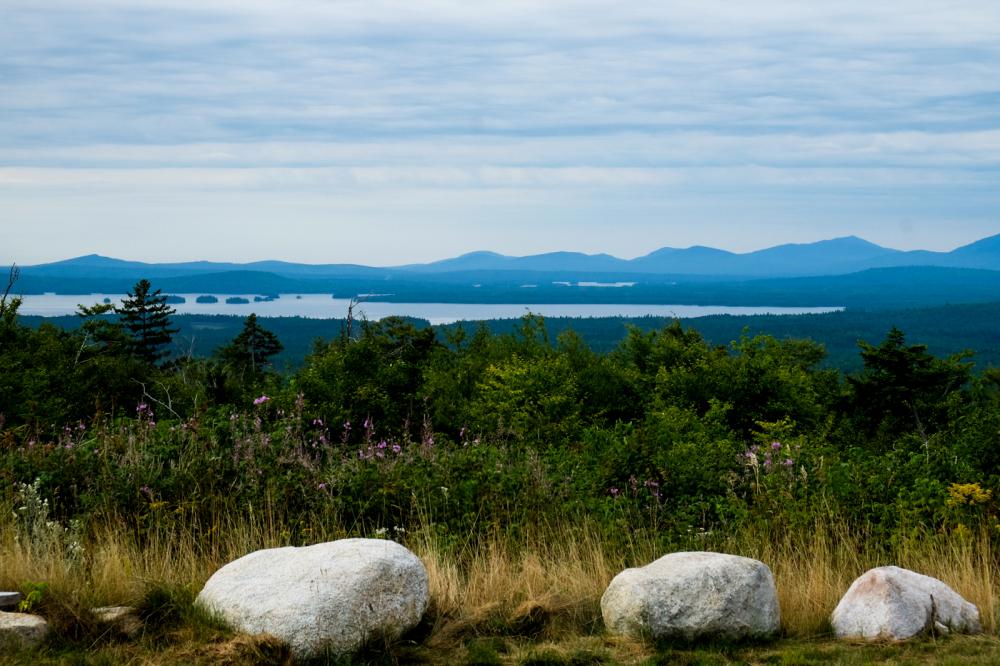 Montana
In Montana, we are working to keep the state's wildlands healthy and whole for the people and the abundance of species who call them home.
We have worked to fight oil and gas interests that want to drill in a special area of the Helena-Lewis and Clark National Forest called Badger-Two Medicine, a sacred area for the Blackfeet Nation. Largely roadless, the grasslands, forests and rugged terrain of the Badger-Two Medicine provides needed habitat for bears, wolverines and other mammals that use lands in adjacent Glacier National Park and the Bob Marshall Wilderness Complex. It is also the headwaters of two major waterways that feed the Blackfeet Reservation and the entire northern plains of Montana.
The government originally issued oil and gas leases here in the 1980s, skipping consultation with the Blackfeet people and failing to adequately analyze how drilling would affect the environment. Ever since, Native American tribes and conservationists have been battling against energy interests in the courts and the halls of Congress to keep them from destroying this wild, sacred landscape. In a recent legal victory, a federal court overturned a decision to reinstate a decades-old oil and gas lease in the area, while in July, Sen. Jon Tester introduced legislation to permanently protect the area and provide the tribe more of a role in its management. 
We are also working with local communities to protect key wilderness through the Blackfoot Clearwater Stewardship Project that would expand the Bob Marshall Wilderness Complex, protecting habitat for wildlife and improving access for recreation for all to enjoy.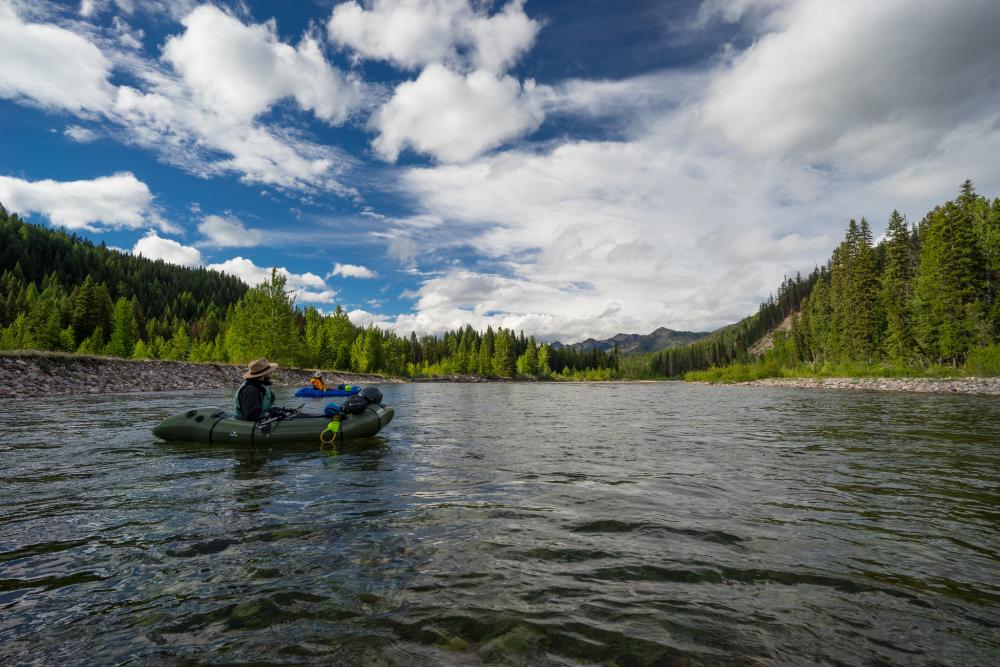 New Mexico
In New Mexico, we are working to protect wilderness areas that support a healthy environment and pushing to keep development, and the resulting dangerous pollution, away from places important to local communities.
We are working with Indigenous and other partners to protect public lands surrounding Chaco Canyon from oil and gas development. Home to some of the country's most abundant and intact Native American ruins and artifacts, Chaco Canyon's rich ancestral Puebloan history is being encroached on by oil and gas drilling. Leasing also threatens nearby communities whose homes, schools and way of life would be affected by air and water pollution. Those drilling projects, with their noise, light and air pollution, also threaten some of the best stargazing spots in America. We are also working to reform oil and gas leasing practices in near Chaco Canyon and elsewhere, to shield New Mexico communities from disruption and harm.
Additionally, we work in New Mexico's Gila National Forest, which is filled with an uncommon diversity of plants and animals and host to many outdoor recreation activities. To keep the Gila healthy and intact for future generations, we are working to permanently protect more of its forest lands and other special places while also ensuring they are managed responsibly.
Protecting more wilderness areas in New Mexico helps build up connected landscapes, providing critical natural infrastructure to buffer communities against the most severe effects of a changing climate.